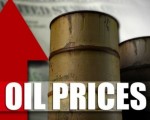 Reuters – Oil held near four-year highs on Thursday, supported by the imminent loss of Iranian supply through U.S. sanctions, but also tempered by the prospect of a rapid production boost from Saudi Arabia and Russia.
Brent crude oil futures LCOc1 were down 19 cents at $86.10 a barrel by 1133 GMT, having risen to a late 2014 high of $86.74 the day before. U.S. crude futures CLc1 fell 17 cents on the day to $76.24.
"Prices will probably rise further into overshoot territory. Once we see $90 I would expect decisive supply reaction,� Commerzbank strategist Carsten Fritsch told the Reuters Global Oil Forum.
"Major economies won't let oil prices rise to triple digits and harm economic growth.�
Nitin Gadkari, India's transport minister, said his country faced "economic crisis� due to its huge oil imports, two local TV channels reported.
India imports more than 4 million barrels per day (bpd) of oil and is one of the biggest buyers of Iranian crude, along with China, and has been hurt by a slide in the rupee against the dollar.
Saudi Energy Minister Khalid al-Falih said OPEC was able to raise output by 1.3 million bpd, but offered no signal that the producer group would do so.
Not all members of the Organization of the Petroleum Exporting Countries have the scope to raise output enough to offset any supply losses stemming from U.S. sanctions on Iran.
Russia and Saudi Arabia struck a private deal in September to raise oil output, Reuters reported on Wednesday, before consulting with other producers including the rest of OPEC.
The impact of oil prices at their highest in four years, together with dollar strength, is starting to show on demand.
"We have been taking a very close look at the demand signals in the market, and what we have been seeing is not good,� JBC Energy said on Wednesday in a note to clients.
The consultancy lowered its oil demand forecast amid diving currencies in many emerging markets, as well as burgeoning product stocks and the China-U.S. trade dispute.
"We have cut our forecast for 2018 demand growth by a whopping 300,000 bpd to below 1.1 million bpd,� it said.
Meanwhile, U.S. crude stocks C-STK-T-EIA rose by nearly 8 million barrels last week, the biggest increase since March 2017, Energy Information Administration data showed.
U.S. crude production C-OUT-T-EIA remained at a record high of 11.1 million bpd.
Reporting by Amanda Cooper; Editing by Dale Hudson and David Evans
Source: The Iran Project